Ryan's Ear Tube Surgery
Ryan had tubes put in his ears today to help with the constant ear infections.
Here he is this morning - ready and raring to go.
Dressed up in his gown.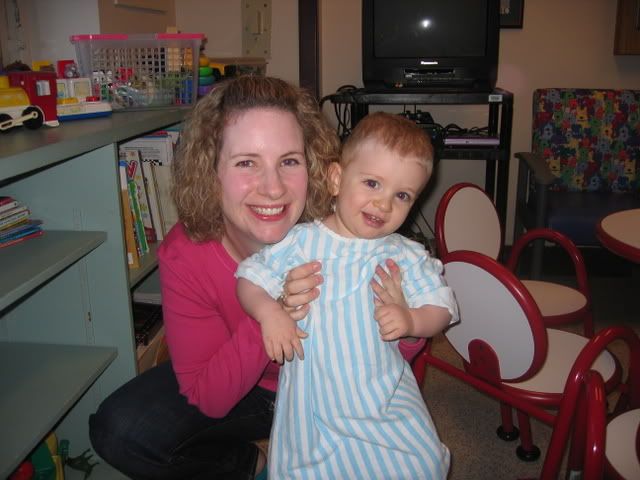 Even Smiley the Bear got a hospital bracelet.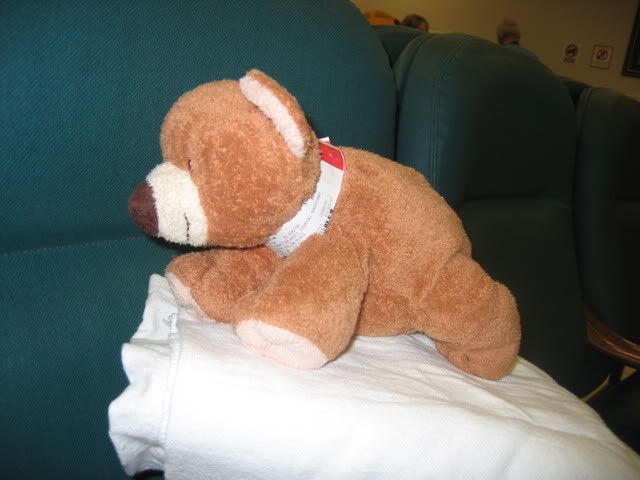 Showing off the bum view.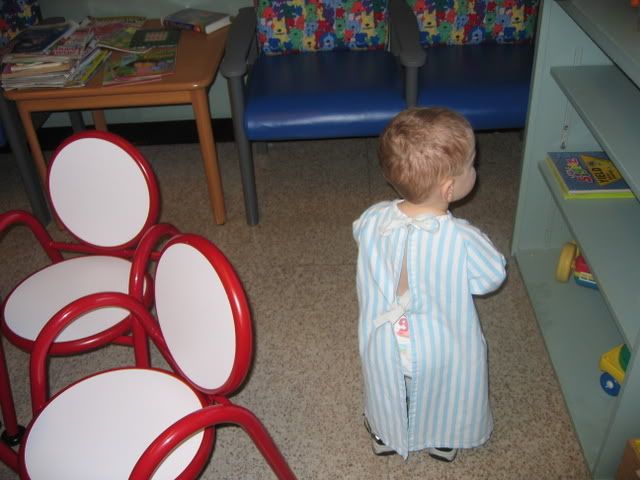 Not too sure about this wagon ride.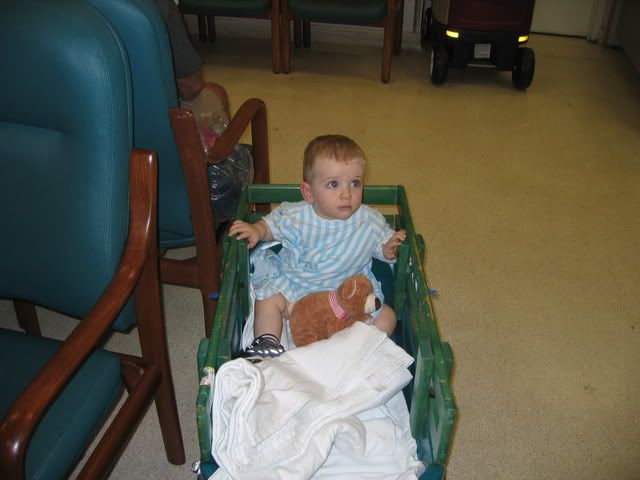 Taking the O.R. Express.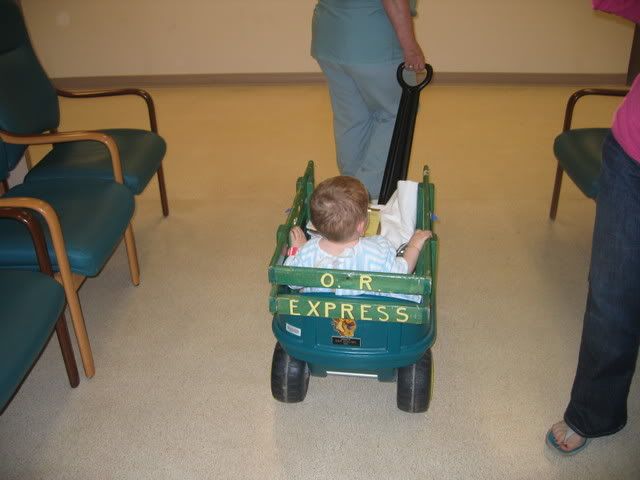 He just looked so little.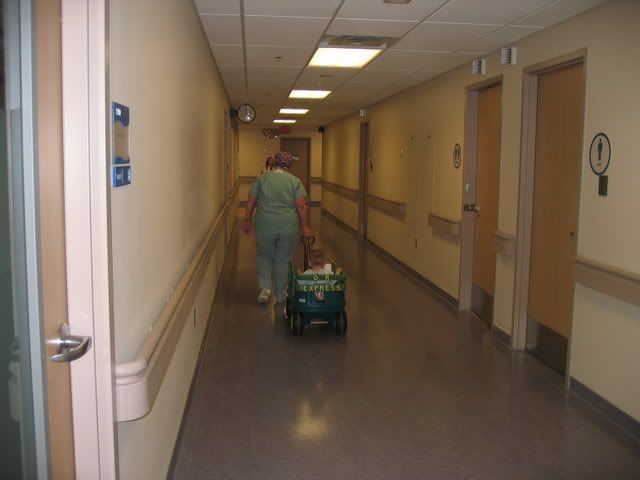 He was NOT a happy camper when the drugs wore off and they woke him up. You could hear his mad little yell down the hall. :)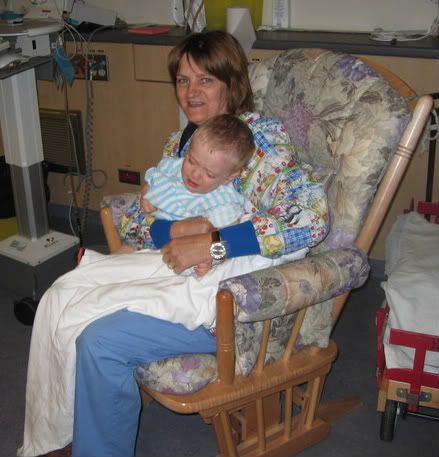 He is totally fine now though. He was fine once he had some milk and a muffin and has been in a great mood all day.