I have an amazing set of family and friends.
They threw me the most kick-ass baby shower I have ever seen. Seriously, it was incredible. They had a huge spread of food including roast chicken, grilled vegetables, chicken puffs, baked pasta and lots of desserts.

They had centrepieces made up of crazy "It's a boy!" stork pens (given my pen addiction) and little baby toys (rubber duckies, pacifiers etc.) My mother-in-law made me an awesome collage for Gus' room that has elements from the bedding we chose, as well as other cute pictures.

People were far too generous and Gus will be set for a long time to come. He also got tons of books and I am so excited to read them to him! (Marc has started practicing the reading part now so Gus won't eventually read faster than him like I do.) I got so hot opening all of the gifts that my niece took to fanning me with one of the cards. (She's a smart cookie.)

I can't explain how honoured I feel to have some wonderful friends and family. Gus is going to be one lucky kid with so many fabulous people in his life.
Some pictures:
Me in all my mom-to-be glory: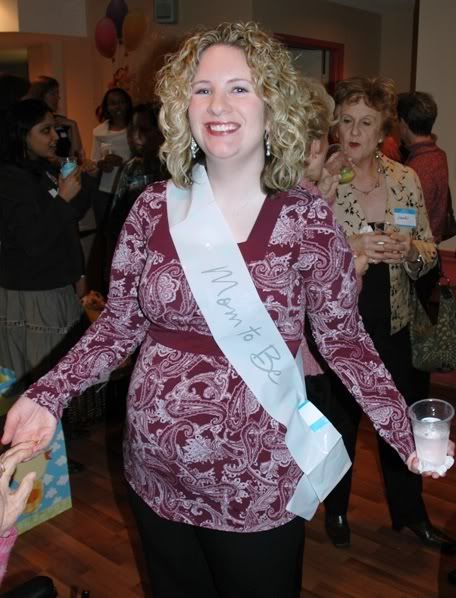 My mother-in-law and my mother: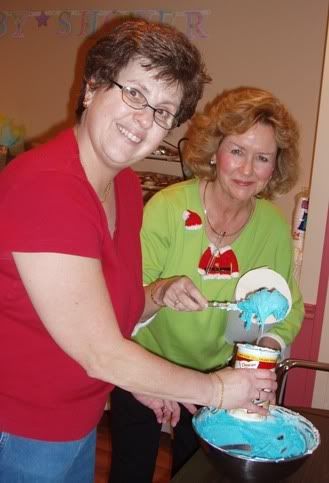 My mother and sister: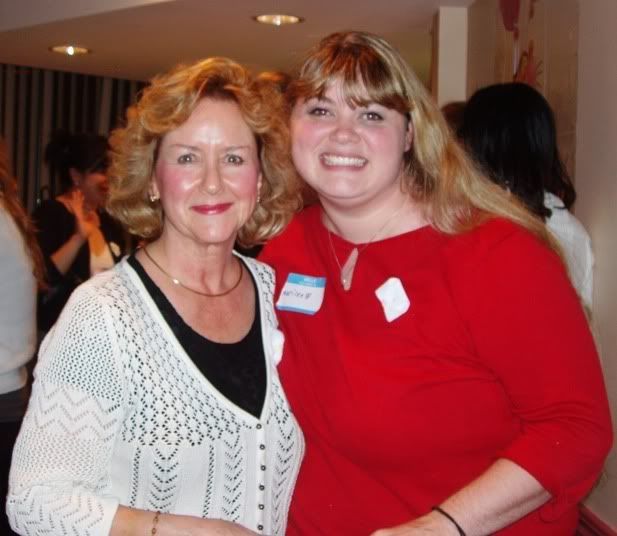 My sister-in-law testing out the baby bottle drinking game: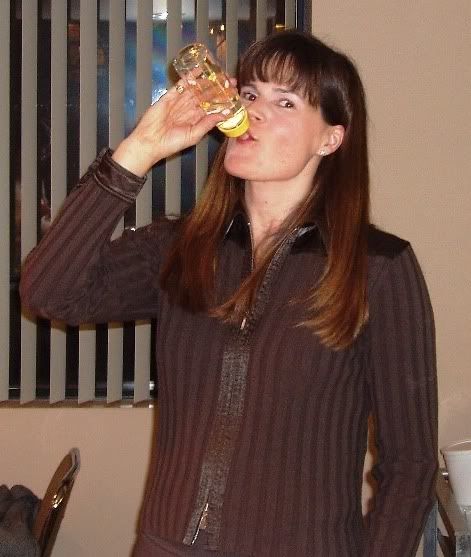 An action shot with my niece and future sister-in-law: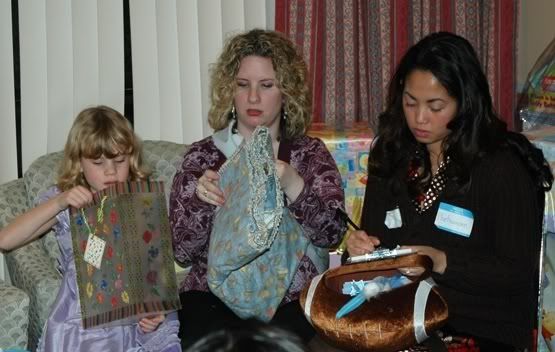 The room set up with the fun pens: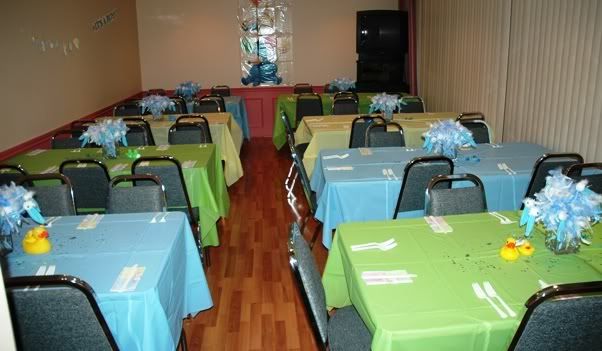 The collage my mother-in-law made for Gus:

The awesome cake that my sister made. There were a ton of other cupcakes she made too.
And the loot that Gus received: